Chester Zoo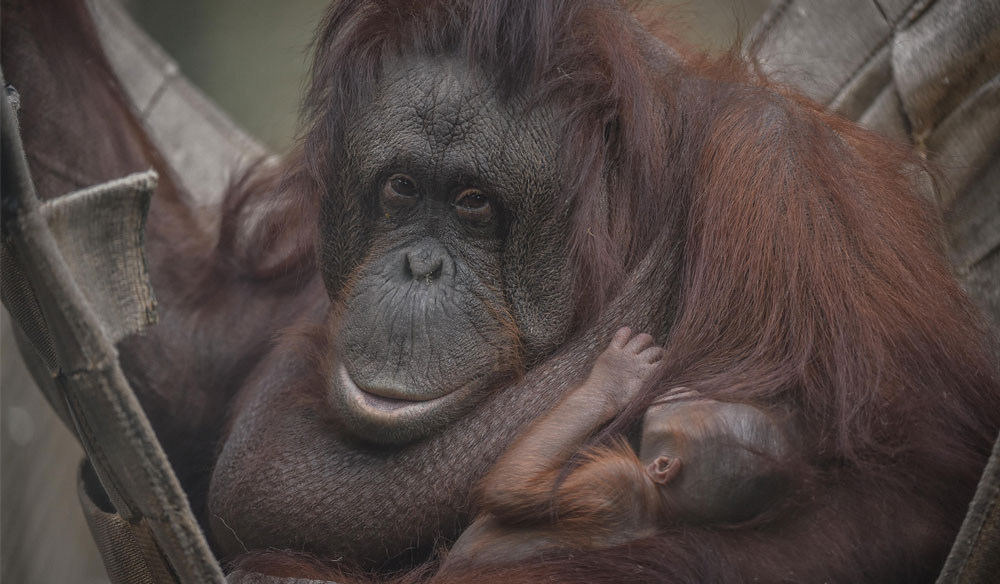 Pictured above, a Borneo Oragutan and her baby at Chester Zoo
The zoo was first opened in 1934 and is managed by a none-government funded charity called the North of England Zoological Society. It has been voted the 'best zoo in the UK' offering more than 7000 animals from around 400 diverse species, as well as gardens that have won several awards. The Zoo itself spans a surface area of 100 acres and is known for its pioneering animal enclosure area designs in addition to its plentiful conservation achievements. The animal collection is especially good on endangered species. It's not possible to mention all the highlights with so many on display in this article.
The Tsavo Black Rhino Experience provides a natural surrounding for the 7 Black Rhinos, a critically endangered species out in the wilderness. Chester Zoo has had a lot of success conserving these species.
In The Twilight Zone area, visitors can walk through a dark forest amongst 2 different fruit-eating bat species - approximately 60 Rodrigues Fruit Bats, from Mauritius and more than 200 Seba's Bats from the forests of south and central America. You can also find tanks full of Madagascan Giant Hissing Cockroaches and Turkish Spiny Mice in the Twilight.
At the Spirit of the Jaguar, you can find three Jaguars, one is black. This is meant to be the largest and finest Jaguar enclosure worldwide, it's sectioned into 2 parts to show visitors the different habitats with all the relevant planting and landscaping - rainforest and savannah.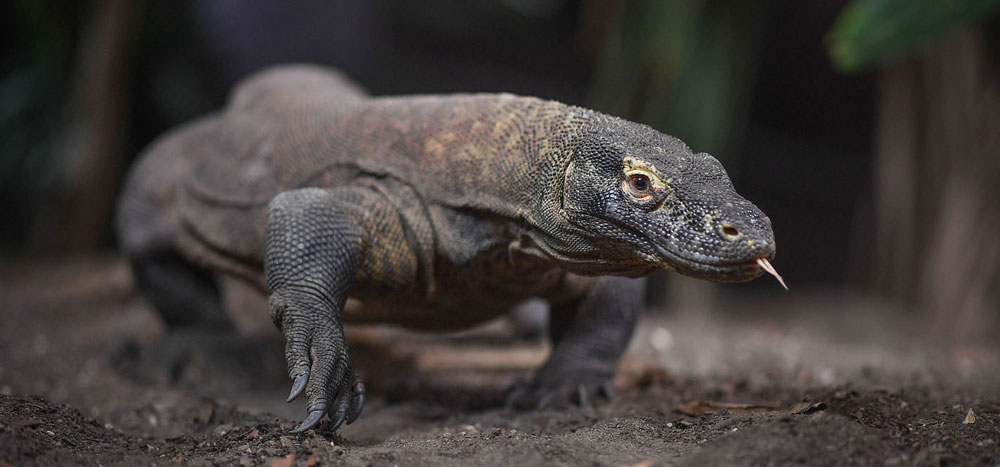 Pictured above, a Komodo Dragon at Chester Zoo
There are three Komodo Dragons (large lizards) in the Islands in Danger, they are supposed to be the smartest reptiles, coming from a few tiny Indonesian islands. Hot rocks have been positioned close to the public windows to persuade the Komodos to spread out in complete view. Other endangered species featured in this island include Pheasant Pigeons, Red Birds of Paradise, Socorro Doves and St. Lucia Amazon Parrots, which are now all extinct and cannot be found out in the wilderness.
A number of educational talks are given at set times during the day next to a few of the animal enclosures. And, there is a feeding display included in the sea lion talk in the mid-afternoon.
The zoo has a Monorail train that runs around the entire Zoo, between 2 stations situated close to the pedestrian and main entrances. There is also a Water Bus that runs along some of the Zoo's waterways and lakes; it provides an alternative view of the enclosures. This bus service operates between Easter to Autumn, and just at the weekends during off peak seasons. Wheelchair users can only access the Monorail, not the Water.
Visit Website: www.chesterzoo.org
The London Zoo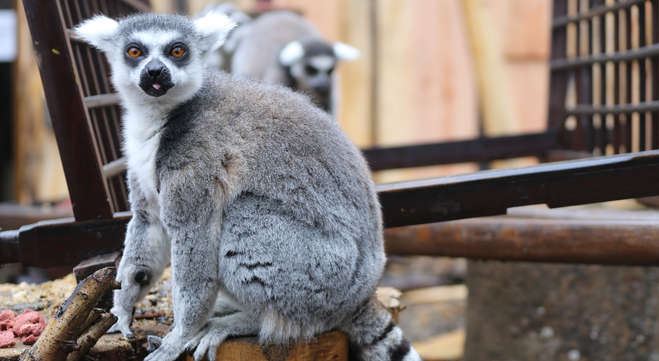 The London Zoo is a real paradise for the two small hippos, Thug and his girlfriend, Nicky. They have both joined the other creatures: zebras, hunting dogs and giraffes in the Africa exhibit. With beautifully landscaped gardens and heated pools, it's a comfortable and safe environment for all of them.
In 2013, London Zoo opened its territory for tigers which is a natural habitat inspired by the wilderness of Indonesia. This territory more than meets all the sensory requirements of all its creatures to include two new Sumatran tigers - Melati and Jae Jae.
Another more recent zoo highlight is the 'Gorilla Kingdom', where you have the opportunity to get real close to a colony of gorillas from Western Lowland as well as the penguin habitat, where you're allowed to feed the Humboldt and Macaroni penguins. The 'Rainforest Life' zone has recreated a tropical rainforest where Sloths, Tamarins and Red Titi monkeys are hiding. This area leads to the 'Night Life', which is packed with night animals like the slim loris and scorpions. You can find over 30 species of colourful butterflies at a walk-through at Butterfly Paradise that is shaped like huge caterpillar.
The Lemur's habitat has been refurbished recently; you can walk-through their new sunny home and get close to these wonderful creatures. There are 16 energetic and attractive ones for you to look at with one black and white one amongst 15 other ring-tailed look-alikes.
2015 has also seen another new walk-through exhibit - 'Spiders'. Here you can spot many eight-legged insects spying on you as you walk along.
Regular events take place throughout the zoo like feeding slots, displays, magnificent bird sightings and talks. London Zoo also has many picnic areas, cafes and the offers craft and educational activities for youngster in addition to continuous science and conservation programmes.
Visit Website: www.www.zsl.org/zsl-london-zoo
Edinburgh Zoo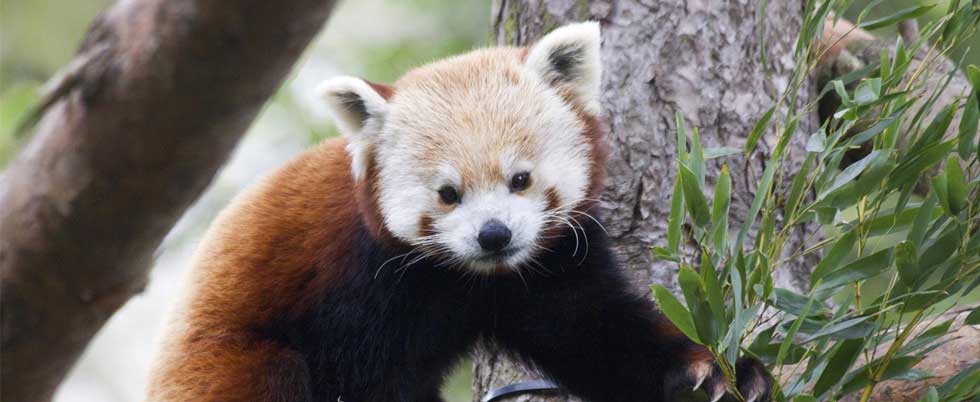 Edinburgh Zoo is Scotland's largest zoo, situated in Edinburgh and currently famous for being the only zoo in Britain to house pandas. In addition to getting very close to more than 1,000 unique and endangered species, there are many other ways to keep yourself entertained during your visit.
The first creature you will see are two beautiful pandas, Tian Tian, a calm-natured female born in 2003 and Yang Guang, the male born in 2003 also. Tian Tian's name means 'Sweetie' in Chinese and ang Guang means sunshine.
Next up are the penguins, the star attraction at Edinburgh Zoo. They're in a 65 metre long and 5.5 metre deep pool with at least 1.2 million litres of fresh water. The newest penguin enclosure has a lowered perimeter to make it easier for guests to get closer to these stunning birds. There are a few improved viewing areas containing interactive features. The rocky areas and sandy beaches both add an extra visual touch and provide the penguins a different type of texture ideal for their delicate feet.
Guests can see the penguins enjoying themselves at a waterfall feature, a dive board and water shoot located at the shallow end. Do not miss out in the penguin parade, it's a must see!
Edinburgh zoo has been built on a steep hill so prepare to climb constantly to view all the other creatures working your way up to see the lions, tigers, rhinos, and leopards. On your way back down the hill you will spot some koalas at the Koalas enclosure as well as apes, monkeys, pigmy hippos and more.
Visit Website: www.edinburghzoo.org.uk
Whipsnade Zoo
Whipsnade Zoo located North East of London in Bedfordshire is situated in 600-acre of land and houses over 2500 animals making it the largest zoo in the UK. It has many interesting tours and adventurous play areas for the young ones. The zoo is fully dedicated to healthy conservation programmes, which means that you might not see certain animals at specific times. You won't be missing out though, there are plenty of loveable creatures for you to see and admire even during conservation times.
There is a lot to see and do at Whipsnade Zoo making it a great family day out. You will see huge elephants getting lead throughout the zoo; stocky rhinos sprawled out in their paddock; curious cheetahs inside their own lair and smiley giraffes in their high-roofed enclosures.
Do not be surprised if you spot a wallaby or colourful peacock wandering around as and when they please whilst walking around the actual park. Then, you get to meet the wonderful mammals at Wild Wild Whipsnade.
Visitors have the option to do a tour of the picturesque via a safari bus or Jumbo Express. Or else, explore the picnic areas and all the adventure trails on foot. Either way, you are likely to enjoy all the scenery and get close to the welcoming animals at the zoo.
Visit Website: www.zsl.org/zsl-whipsnade-zoo